We Replace Every Brand On The Market
A/C Installation
At Cooling & Heating, we can replace your air conditioner no matter what brand. Our staff easy install every brand on the market in Orange County, including Goodman, Payne, Lennox, Trane, Ruud, Bryant, York, Bryant, Coleman, Carrier, Rheem, Amana, and more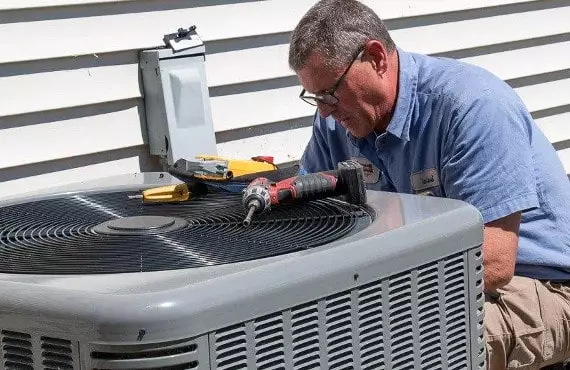 Central Air Conditioner
If your home already has a functioning air duct system, adding central air can be fairly easy and less costly. Our technicians will inspect the existing ductwork to make sure it's sound and sealed well enough to move the air through your home efficiently.
The price depends on where you live, the type of system you need and the condition of your ducts. But a quiet and efficient central air conditioning system can be the perfect solution for your home. Your benefits:
Are far quieter than traditional air conditioners
It does not take up space in the room
Cooling throughout the house is easily controlled
The temperature more comfortable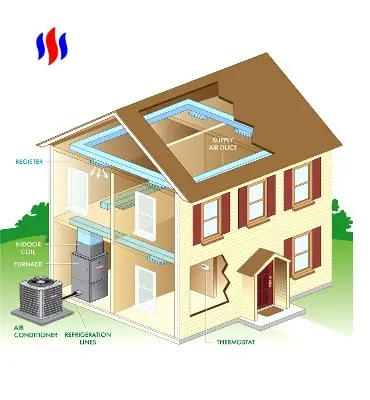 A central air conditioning system make a positive difference in your health. It creates a clean and healthy environment, especially when it comes to dealing with problems like respiratory conditions, allergies, dust, superfluous humidity, and more. But major benefit: improving indoor air quality throughout the entire home.
Ductless A/C Systems
Mini splits can be a good choice for room additions and small apartments, where extending or installing distribution ductwork (for a central air-conditioner or heating systems) is not feasible.
The main advantages of mini splits are their small size and flexibility for zoning or heating and cooling individual rooms. Many models can have as many as four indoor air handling units (for four zones or rooms) connected to one outdoor unit.
Easily zoned
Virtually silent
Low investment price
Packaged Gas Electric Units
The packaged gas-electric unit combines an air conditioner with gas-powered furnace performance. The complexity of installation lies in the use of a crane and a special stand, individual for each brand.
For replacement or new construction, a packaged gas/electric unit offers the cooling comfort of an electric air conditioner and the heating benefits of a gas furnace.
Ease of use
Low noise
Affordable cost
Refrigeration and Power Connections
Refrigerant lines connect your outdoor air conditioner or heat pump to the indoor evaporator coil. It also requires a separate electrical line from the main circuit breaker panel to the circuit breaker. Correct connection is the key to long-term operation of the system.
Line sets are made up of two copper pipes that are semi-flexible. The smaller of the two pipes is called the liquid line. The larger pipe is known as the suction line, and includes insulation.
Decorative cover
Protection from rats and mice
Minimum of welded joints
Outside and Inside Ductwork
The ductwork of the HVAC system is the conduit that transports this air throughout the building. When properly installed, combined with an efficient HVAC system, each of these duct types can make a significant difference in improving indoor air quality.
Our qualified service technician can perform a thorough inspection of your heating system and ensure all ducts are clean and unobstructed.
Galvanized ducts
Flexibles
Sheet metal ducts
Reducers and wyes
Warranty
Each system is covered by an air conditioner warranty, which can provide coverage for repairs if the problem with the cooling system concerns the covered components.
Most manufacturers offer 10 to lifetime air conditioner warranties, which typically cover the compressor. We also offer labor warranties for a set term following the initial installation that cover defects associated with our work.
Minimum ten years
No additional charges
Parts included
INSTALLATION
PRICING
We have a price match guarantee! Call now for more information.
Honest free estimates! Air comfort at minimal cost.
Delivery
Old Unit Disposal
Freon Charging
10 Years Warranty
Finansing
Delivery
Old Unit Disposal
Freon Charging
Lifetime Warranty
Finansing
$
5990
Gas/Electric Package
Delivery
Old Unit Disposal
Crane Included
10 Years Warranty
Finansing