We Repair Every Brand On The Market
Heater Repair
At Cooling & Heating®, we can repair your furnace no matter what brand. Our staff easy install every brand on the market in Orange County, including Goodman, Payne, Lennox, Trane, Williams, Ruud, Bryant, York, Bryant, Coleman, Cozy, Carrier, Rheem, Amana, and more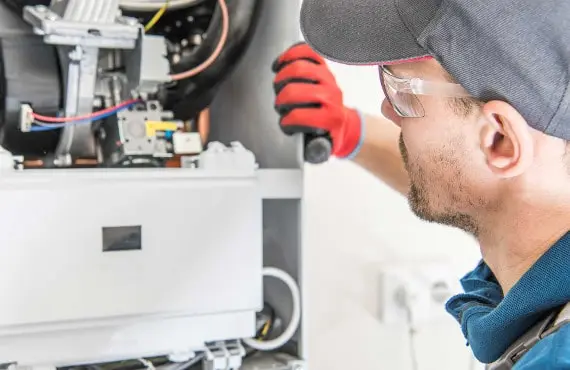 97
Blower Motor Replacement
Central Heating Repair
There is nothing worse than waking up cold in the middle of the night. We're ready to bring the warm back to your home. However, repairing a central gas heater is not easy. You may need expensive parts, but we always have them.
Why choose use for furnace repair service? We charge by the job, not by the hour, so there's never an overtime charge for emergency furnace repair. Here are five breakdowns for your heater:
Works but does not produce heat
Often shuts down before reaching desired temperature
Does not turn on
Loud knocks and vibrates
Emits a specific smell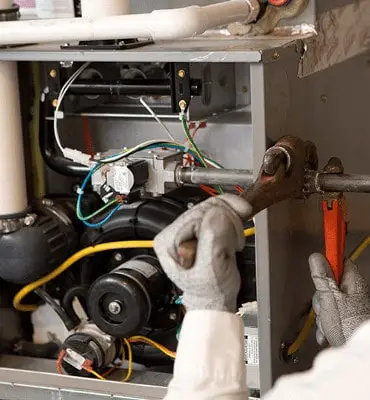 Before we begin your repair, we explain the problem and outline your options so you can decide how you want to proceed.Since we guarantee our work, you can be sure that our staff will thoroughly and professionally repair your furnace the first time.
Heat Pump Service
Your heat pump system relies on air movement through an indoor and an outdoor coil to generate warm for your home. This heating system is both simple and complex, so it often fails and requires repair.
Proper service of your heat pump system can not only help to save on heating costs, it can help extend the life of the unit. Three commonly reported issues include:
Blowing cold on heat mode
Heat pump frozen
Running constantly
Wall Heaters Repair
Gas wall heaters are one of the most efficient and effective ways to heat your home. This is of course not surprising considering the significantly lower initial cost of acquiring wall heaters and having them installed.
We provide professional services including maintenance and repairs wall heaters. You can expect that all of these services are provided competently and reliably. What problems may arise.
The pilot won't light
Turns on and off too often
Never shuts off
Makes a burning smell
Gas Floor Heaters Service
We are completely prepared and competent to repair practically any of your floor furnaces. If your heater stopped producing enough heat, or started making a strange noise, contact the our heating repair professionals.
Your floor furnace is employed pretty hard at home, that's why it can sometimes experience problems. The following are some of the most common issues.
The heater makes a strange noise
He produces a weird smell
The pilot is constantly extinguished
Thermostat Repair and Replacement
Maintaining the ideal temperature in your home starts with a quality, properly working thermostat. Programmable thermostats can save you money on your utility bills by reducing your home heating and cooling costs ups to 25%.
Schedule an appointment online or contact the Cooling & Heating® location nearest you for thermostat installation you can count on. We offer your such options
Programmable digital thermostat
Smart wifi thermostats
Wireless and zone thermostats
Labor Warranty
The labor warranty is 30 (days only). Labor warranty only applies to repair(s) or service described on the invoice. All furnace repair warranty work takes place from Monday to Friday. No warranty work honored on Weekends or Holidays.
Minimum five years
No additional charges
Parts included
FURNACE REPAIR
PRICING
We have a price match guarantee! Call now for more information.
Honest free estimates! Air comfort at minimal cost.
Inspection
Carbon Monoxide Test
Air Ducts Research
Change Your Filters
Recommendations
Inspection
Carbon Monoxide Test
Air Ducts Research
Change Your Filters
Fixing Problem
Inspection
Carbon Monoxide Test
Air Ducts Research
Replacement Fee
Required Parts