Reliable and Fast Contractor in Your Area
Huntington Beach HVAC Repair
Huntington Beach is rightfully considered the world capital of surfing, because the ocean in this city is simply magnificent.But the proximity to the ocean brings its own inconveniences. For example, during the cold season, residents cannot live without heating. Therefore, when your HVAC system fails, you need to already understand who will be repairing the air conditioner or furnace, or installing a new one. Try our HVAC service. We are professionals with extensive experience.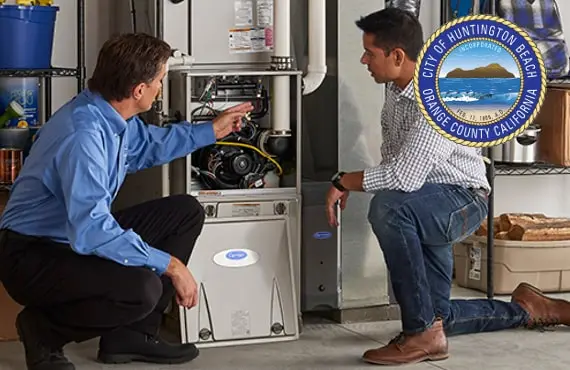 FAVORITE SERVICES
Feel free to order any of the listed services, as we are the best in Huntington Beach
HVAC Installation
When your HVAC system is over 25 years old, you are better off installing a new one than repairing it
A/C Repair & Maintenance
If another company persuades you to replace the system, take your time, we will repair your air conditioner.
Heater Replacement
Recently, California only allowed ultra-low NOx heaters, we are the best at install that and adjust
A/C Installation
Our installers have years of experience, so only choose our air conditioner installation services
Heat Pump & Furnace Repair
Due to the high humidity, furnace is corrosive and often fails, our tech will quickly fix it
Air Conditioning Services
We at Cooling and Heating understand that our best advertising comes from our satisfied customers. Therefore, our goal is to provide professional services from start to finish, worthy of your recommendations. In most cases, we will repair the air conditioner on the first visit.
With our many years of experience and our highly trained team of specialists, you can count on us to help you solve your air conditioning and heating problems. If you are looking for air conditioning services for residential or commercial premises, call our company today!
Air Services
Inspection
Installation
Replacement
Maintenance
Repair
Ductwork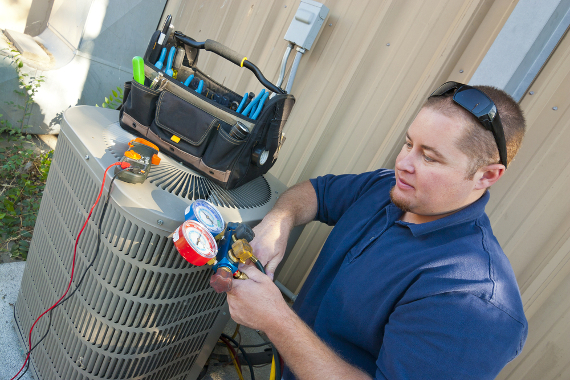 Whatever repairs or AC installations you need, we are ready to help. We focus on providing customers with the best HVAC service, solving your problem quickly with affordable and honest service that fixes your problem the first time.
Heating Services
When looking for a heating repair service, it is recommended that you do your due diligence before inviting any technician into your home or commercial property. For a positive experience, consider working with qualified technicians who have extensive knowledge of troubleshooting installation issues and offer the most practical solutions.
Do you need heating services? Contact our team of professionals today! If your home's heating system does not provide the warmth and comfort you want, contact our team at Cooling and Heating for a free cost estimate.
Heating Services
Replacement
Maintenance
Installatioin
Repair
Air Duct Services
If the duct system is damaged, it can also affect the operation of the heating and cooling unit. Several problems can cause your duct to malfunction, but they can be fixed. You will find a variety of air duct maintenance services to suit your specific needs.
It's easy to forget about the duct system. Perhaps this is because the air ducts are hidden from view. However, it would be best if you didn't ignore them. They are just as important as your HVAC system.
Air Duct Solutions
Cleaning
Minor Repair
Ductwork
Maintenance
Termostat Services
When you need installation or repair help regarding a thermostat, reach out to the team at Cooling & Heating. Our HVAC technicians work hard to respond fast to calls for assistance in Huntington Beach, and we work efficiently to quickly handle whatever it is you need done. With us on the job, you can feel confident that everything is doe correctly and by experienced industry professionals.
Are you looking for a way to better control the temperature and comfort of your property? The thermostat is the perfect way to accomplish this because it allows you to tune your HVAC system to a specific level. There are various thermostat options, from basic switches to high-tech models, and we will discuss all the options with you so that you can choose one according to your needs.
We'are maintenance
Smart thermostats
Digital and manual
Wireless thermostats
Refrigeration Services
Commercial refrigeration is a great storage option for businesses that need to store a wide variety of products regularly and over long periods of time. When you store ready-made foods or ingredients, for example, the refrigeration system absorbs heat. It slows down the activity of microorganisms such as bacteria, fungi, yeast and mold.
Low temperatures make microorganisms inactive, and this dramatically helps to change the process of their reproduction. Hence, the chemical composition of foods, beverages, ingredients and perishables will not be easily damaged. Foods last longer than if left at room temperature. You can live for several days or even months without spoilage.
Services
Wine cooler
Cold table
Swamp cooler
Walk-in freezer
Walk-in refrigerator
Ventilation Solutions
We are involved in every step of creating your ventilation solution from start to finish. No question will go unanswered, and no concern will go unheeded. We understand that your home is your biggest investment and we take it seriously.
Compare our prices, our reviews and testimonials and you will see why we have earned a reputation as one of the leading ventilation companies in Huntington Beach and why we offer a solid warranty to back it up.
Ventilation Services

Attic fan installation
Range hood repalcement
Dryer vent cleaning
Commercial hood service
How We Are Working
Why Choose Us
Rapidity
We offer flexible scheduling options so that we can service your air conditioning and heating system as soon as possible
Value
At Cooling $ Heating® we recognize that A/C repairs are often unplanned and don't always fit nice on budget constraints.
Experience
One major reason for our success in the city is the fact that we attract some of the HVAC industry's top talent
OUR BEST FOR YOU
Teem Member in Huntington Beach