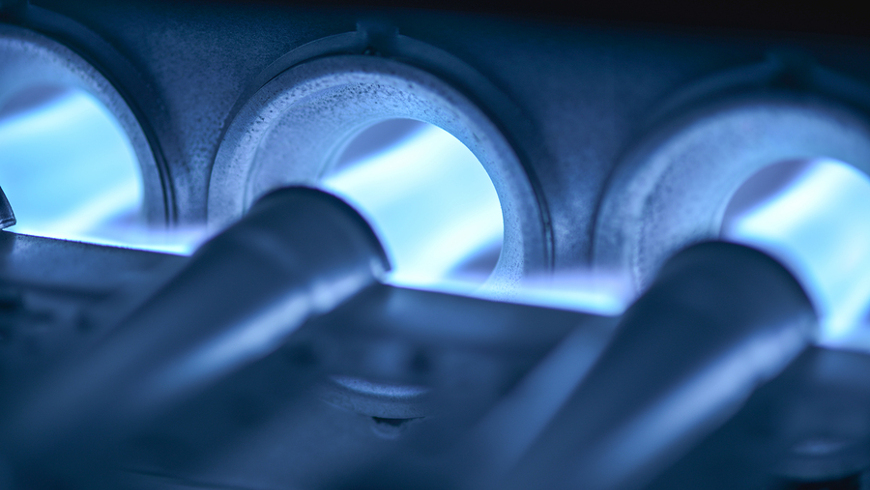 Gas Heater Troubleshooting Guide
Your home is heated by a gas furnace, which provides comfort and security to you and your family. Conventional gas heaters are also known as forced air heaters. They work by taking in cold air, which is cleaned by an air filter and is heated up by a gas burner and heat exchanger. The furnace then distributes the warmer air throughout the home with a blower motor, through ductwork.
But what happens when the gas heater is not working properly? We've provided some handy troubleshooting tips and advice that can help you diagnose common problems and possibly prevent costly repairs.
Heater Will Not Light or Stay Lit

Newer models of gas heaters may not feature a traditional pilot light, but instead will have an electric ignition. If this ignition doesn't work when pressed, it may be that the unit's sensors are dirty and need to be replaced, which can be done by the owner. It could also be an issue with the filter needing replacement, or the gas lines may be faulty.

If your model has a pilot light that won't stay lit, it could be a number of minor issues causing the problem. There could be a draft that is knocking out the flame (which can be easily relit), there could be some dirt in the pilot burner, or there may be dirt in the gas line. This could also occur from a faulty thermocouple, which can also be easily replaced.
Heater is Blowing Cold Air

If your furnace is not functioning properly, and is in face blowing cold air, there a a couple of issues that could be causing the problem. Try checking the thermostat settings to ensure the right temperature is programmed. Or check the heat registers to make sure they're open. It could also be that your gas furnace power is off.

Other possible issues are dirty air filters and poor or leaky ductwork, both of which can cause gas heaters to blow colder, instead of producing properly heated air. Or the easiest problem to troubleshoot would be that the heater is low on fuel.
Heater Will Not Shut Off

One common issue is when a furnace is blowing hot air and keeps running instead of shutting off. This could be a malfunction with the blower mechanism, or a bad thermostat causing the continued operation. You can check the thermostat wires to see if they are set up right, or you can return it to the original factory settings and restate to see if that shuts the heater off.
Heater Fan is Not Working

If the gas heater fan is not functioning, try checking the thermostat to make sure you have the right settings. Also check the air filters for excessive dirt and debris, as well as the circuit breakers for a possible tripped fuse.
Heater Emits a Burning Smell

If you ever detect a distinct burning smell coming from the gas furnace, shut off the unit immediately and unplug it as well. This could be the result of a dirty air filter or a buildup of dust, but better to be cautious in this case. Check for blockages and replace the air filter before restarting the heater.
Heater Makes Excessive Noise

If the furnace is making a lot of noise, there could be a problem starting to arise. Check the filters for dirt and clogs, which may be the source of the issue, or try oiling the blower motor to increase its production.


Sorry. Can you answer me? When the flame comes on, my heater goes out in just a few seconds. Then the unit does not work, and after a while it tries to turn on again. What's going on with that?

Most likely, your flame sensor has failed. You can, of course, try to revive the old one, but that won't help for long. It's not an expensive service, you won't have to spend much.