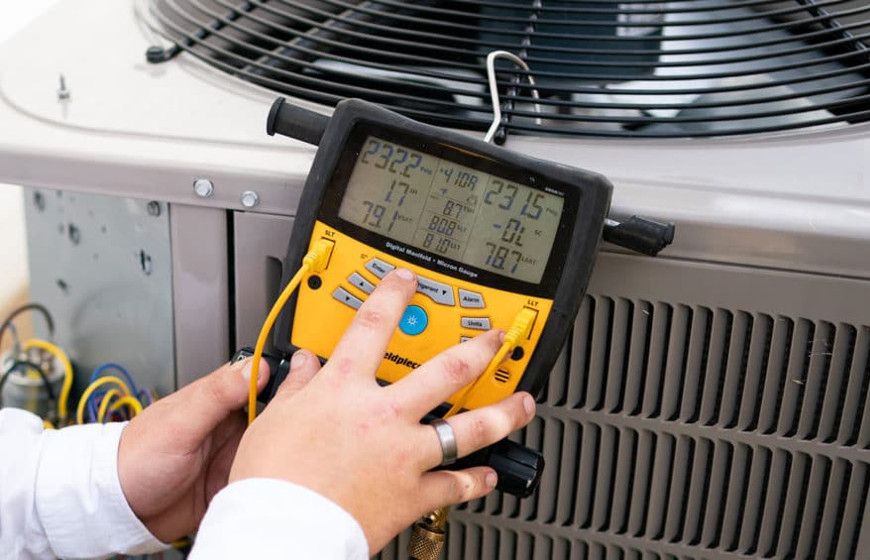 Exact HVAC Troubleshooting Guide
If you're experiencing a problem with your heating and cooling system, it may be something you can take care of yourself, without having to incur expensive repair costs. We've compiled a few things you can check to troubleshoot common HVAC issues and solve the problem quickly.
What To Do If Your HVAC System Is Not Working
If you have an HVAC system in your home or business, it's best to have at least a basic knowledge of how it works and what you can do in case the system is not working right or stops functioning altogether
Check the Power

One of the first things you should check if your HVAC system is not turning on is to see if it's getting enough power. Make sure the system is plugged in first of all, then check the circuit breaker to see if it has been tripped, or if a fuse has blown, all of which can cause this power issue.
Check the Filters

Dirty or blocked filters are a very common cause of poor HVAC operation. If your system is not outputting the proper airflow, check the filter to see if it needs to be cleaned. Dirt and debris on the systems filters can be a major hindrance to optimal airflow performance. Depending on their size, filters should be changed on a regular schedule.
Check the Vents

Improper airflow from your HVAC system may be the result of a blocked vent. Take a moment to check if any furniture or plants are blocking the vents, which could hinder the proper temperature output in your home or business.
Check the Batteries

One of the simpler issues to check for is the batteries in your HVAC system. If you're experiencing poor airflow or the thermostat is not lit, it may be you need new batteries. Replace them first and if the system starts working soon after, that was most likely the correct solution.
Check the Outside Unit

Often the outside unit can be overlooked when there is an issue with the HVAC system. But it can easily become clogged with dirt and debris such as leaves or branches, which can then end up on the surface of the unit and impede proper operation. To clear this debris, turn off the unit then use a simple spray hose to wash away the harmful objects and rinse everything off. For best results, try to maintain a 3-foot distance between the outside unit and any potential foliage debris.
Check the Compressor, Fan, and Refrigerant Lines

One major issue that can affect an HVAC system is the breaking down of the compressor unit, blower fan, or refrigerant lines. Any of these problems, from a leak in the lines, a broken fan, or frayed compressor terminal wires, will require a professional repair call, but it's something you may be able to diagnose yourself before calling.


Good afternoon. Let me ask the following question. My HVAC system works great for the first hour or two of cooling the house, and then the airflow gets worse and worse and then the system shuts down. What can it be?

Thank you for your question. Most likely it's all about your air. Check your filter. You may not feel that your system is having trouble blowing air, causing the coil evaporator to freeze and the safety switches to shut down your cooling system. If your filter is clean, the problem is either the air return or an insufficient supply.