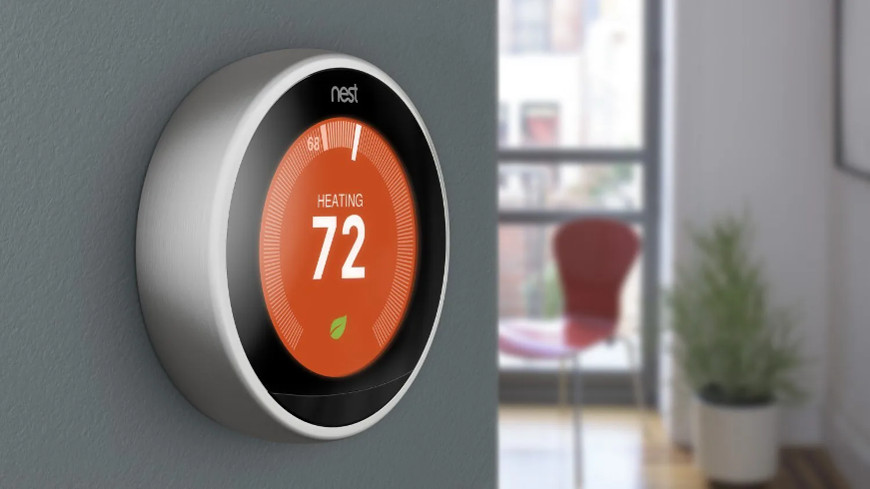 How To Fix A Nest Thermostat That Doesn't Turn On
The Nest thermostat from Google is one of the most popular home appliances on the market. It's completely interactive and can be controlled from an app on your phone, and best of all is designed to save you money on home heating and cooling bills. But what happens when your Nest thermostat won't turn on? If you're at a loss on what to do, we have some helpful hints and tips for you below.
Possible Nest Thermostat Issues
No appliance is completely fool-proof, and the excellent Next thermostat is no exception. Even though you can easily control it from your phone, and quickly change the setting depending on the time of day, the season, or comfort level, there is always the chance your Nest will suffer some kind of malfunction or simply stop working temporarily. Here are some of the more common Nest thermostat issues that occur when your unit won't turn on.
The Nest has a red blinking light

After installation, if your Nest unit won't turn on, you may see a red blinking LED light on the front. This means the internal battery has low power and needs to be charged. You can leave it alone for the battery to slowly charge, which may take an hour or two, and the thermostat will turn on. For faster charging, you can use a mini USB cable and wall charger to power up your Nest.
The Thermostat has a green blinking light

If you see a blinking green light on your Nest thermostat when trying to turn it on, this could mean the unit is going through updates or restarting. The green light can also come on if the appliance is frozen, which can also happen during a software update. You can either wait a couple of minutes for the automatic update to be completed, or if it's still unresponsive, remove the thermostat display from the base and place it back, manually restarting if necessary.
The unit is unresponsive, with no blinking lights

If your Nest won't turn on and is not showing any blinking lights on the front, it simply is not getting any power. Make sure the wires are hooked up properly so they can receive electricity. This can also mean the display is not aligned correctly with the base, the power button is not completely pressed to the ON position, or you have a blown fuse or tripped breaker.
Types of Nest Thermostats
The self-learning Nest thermostat currently comes in two models: The Nest E and the Nest 3, or 3rd Generation. Which is right for you? That depends on your needs, your budget, or how many extra features you want for your home thermostat. Both models are terrific for energy savings and controlling your heating and cooling system, even when you are not at home.

Nest E
The Nest E smart thermostat features a simple design with a frosted glass mirror display and is available at an affordable price. Compatible with around 85% of 24V HVAC systems, it's made with plastic housing and normally blends with the wall in a typical setting. Nest E features voice control, set up through Google Home, and covers 2 stages of heating and cooling.

Nest Learning 3rd Generation (Nest 3)
The more expensive version, the Nest 3, is made with metal ring backing and improves upon the Nest E. It's compatible with 95% of 24V HVAC systems, so it's more versatile, and comes in different colors. The high-res display of the Nest Learning 3rd Generation is sharper and easy to read, and the Farsight feature shows you the temperature, time, or weather. Easy to program, this Nest model learns your temperature preferences to you can set up a schedule to heat or cool your home.

I do not understand. Will may husband be able to install this thermostat himself? Bought, but the services are really expensive. $250 seems like a lot to me.

Dear Wing. We do not recommend installing Nest for your husband. Check out the detailed DIY guide on our blog.