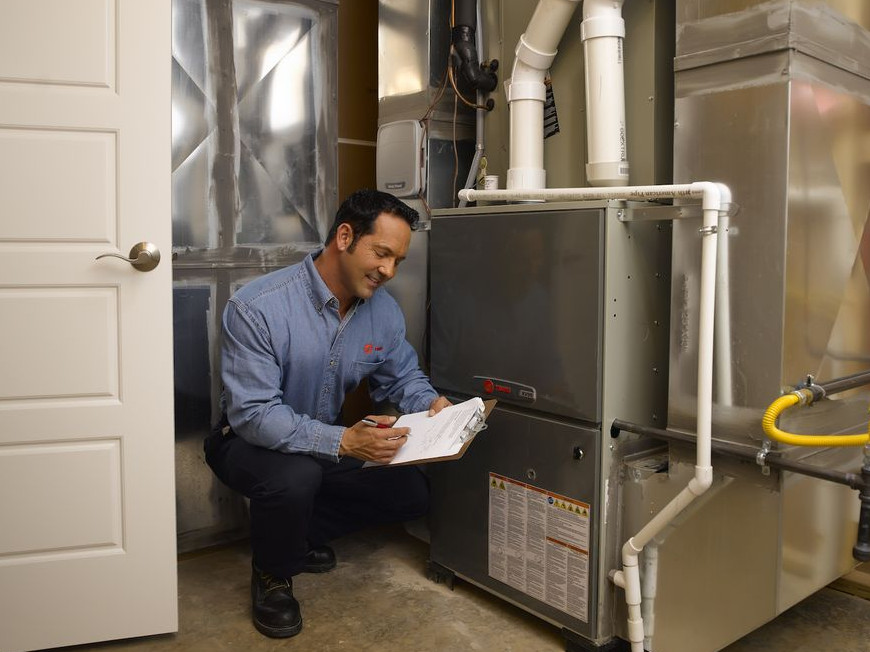 What is an HVAC System and How Much Does It Cost
An HVAC system is the major appliance that provides heating and cooling to residential buildings or businesses. HVAC stands for Heating, Ventilation and Air Conditioning, which is exactly what this important system provides. From single-family homes to large warehouses, HVAC systems use the outside air to cool or heat the interior as well as improve the overall air quality.
How Does an HVAC System Work?

HVAC systems use a series of cycles and ducts to move air between the outside and the inside. During the process of controlling the interior climate, it heats or cools your space with a series of steps.

The system draws in air, sends it through an air filter to remove dust and debris, then moves it into the main system. This ventilation process helps to remove carbon dioxide and toxins to fill the interior with fresh oxygen. It moves through a duct system, especially in a central HVAC unit, and is expelled through an exhaust to the outside.

HVAC systems typically also include such components as an outdoor unit with a fan that controls the air flow, a compressor that coverts the refrigerant from a gas form to a liquid and sends it to the coils, which in turn cool the resulting air with the refrigerant. There is also a blower that draws in warm air with efficiency if your system is working correctly. And everything is controlled through an interior thermostat that activates the HVAC system according to your desired settings.
How Much Does an HVAC System Cost?

The cost to install and maintain an HVAC system can vary depending on a number of factors. First, there's the amount of space you have, the type of HVAC system you need, and whether it's a replacement or a new installation..

Typically, a new HVAC installation can cost between $5,000 and upwards of $17,000, with an average cost of around $7,000. This can also be more or less based on the square footage of your home or business. Prices also depend on whether or not ductwork needs to be installed, and the type of system you require. Replacement HVAC systems can cost approximately $15,000 to a high of $40,000 for extremely large jobs.
Types of HVAC and their costs
The most common HVAC is the Central Split System, which features both a heating unit and a cooling unit. Installation can be slightly more expensive due to the ductwork involved and can cost between $7,500 and $10,000.
A Ductless Mini-Split system, which features individual ductless units in different rooms, can often cost a little more since installation is needed in each room. Typical charges for this HVAC type run between $4,000 and $12,000.
A Packaged HVAC System is much less popular, and are usually installed outdoors, with all the parts in one "packaged" cabinet. Typical costs are between $8,000 and $14,000, partly due to the continued maintenance of the outdoor parts.


Hello. I only need to change the cooling system in my house. I have a 1,450 square foot home. How much will it cost me for the equipment? Not interested. Thank you.

Hello. If you only need to change the cooling system, you need two main assemblies. They are the condenser and the evaporator with the coil. This will roughly cost you $5000-6000, but it's worth considering why you're replacing the old equipment. If there's a chance that your set of pipelines is leaking, you may want to replace those as well, which will incur additional costs. Depending on the length of the lines, that's $1000 to $2000.