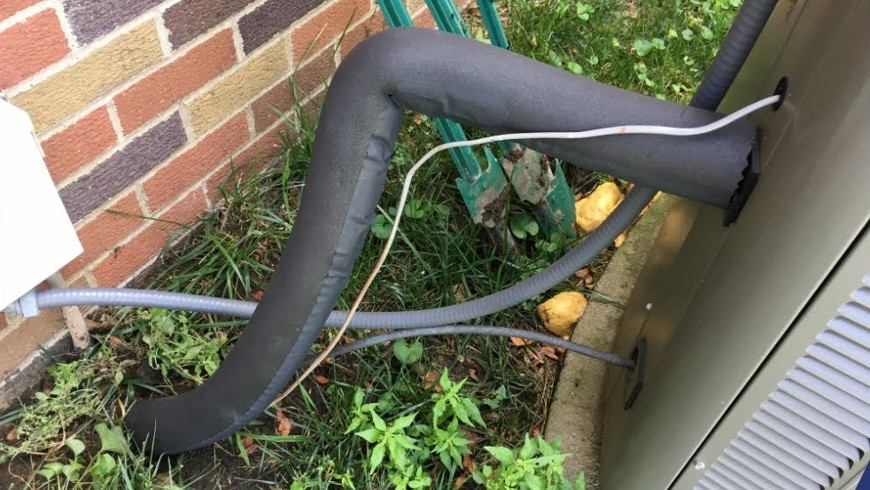 Why Are Refrigerant Lines Insulated?
The refrigerant in an air conditioner or cooling system is pivotal to proper operation of your appliance. But it's also just as important that the lines that the refrigerant travels through are insulated, for safety, efficiency and other reasons.
What Is Air Conditioning Refrigerant?

Refrigerant is a chemical compound used in air conditioning units that exists in either a liquid state or a gaseous state. It works to absorb heat from the environment around the unit it's housed in and then provide cool air to the home by working in tandem with compressors and evaporators. Common types of refrigerant include freon, which is also known as R-22 gas and is used in older AC models, and R410A, which has replaced older HCFC coolants to provide better overall cooling.

This refrigerant gas exists inside an air conditioner's copper coils, and as it absorbs heat from the indoor air, it goes through the AC compressor and becomes a hot vapor. After it moves through the coils, it cools down to a liquid form, which then absorbs the heat from the outside air turns back to a gas form. The AC fan then blows this resulting air over the cooler coils and sends it through to comfort your surroundings.
Why Insulation of Refrigerant Lines is Necessary

The one thing you never want to happen to your air conditioner is a refrigerant leak. The insulated coils help to prevent these leaks, which would keep your AC from creating cold air. Any leaks are also harmful to the ozone, which in turn can cause environmental issues and pollute the very air you breathe.

Another important reason refrigerant lines are insulated is to prevent harmful condensation. In general, when cold copper tubing comes into contact with warm humid air, this causes moisture in the air which can drip from the lines and cause damage to walls, floors, or nearly any surface. Insulation helps prevent this excess moisture from damaging your home with mold, mildew, rot, or even infestation by insects.
More Evidence?
The insulation of refrigerant lines also helps to maintain the best possible efficiency of an air conditioning unit. The insulation works to keep the refrigerant at the proper pressure in order to be turned into the compressed and heated vapor that starts the air conditioning process. Any fluctuations in the pressure due to poor insulation or leaks could lead to expensive repairs or even full replacement of the AC unit.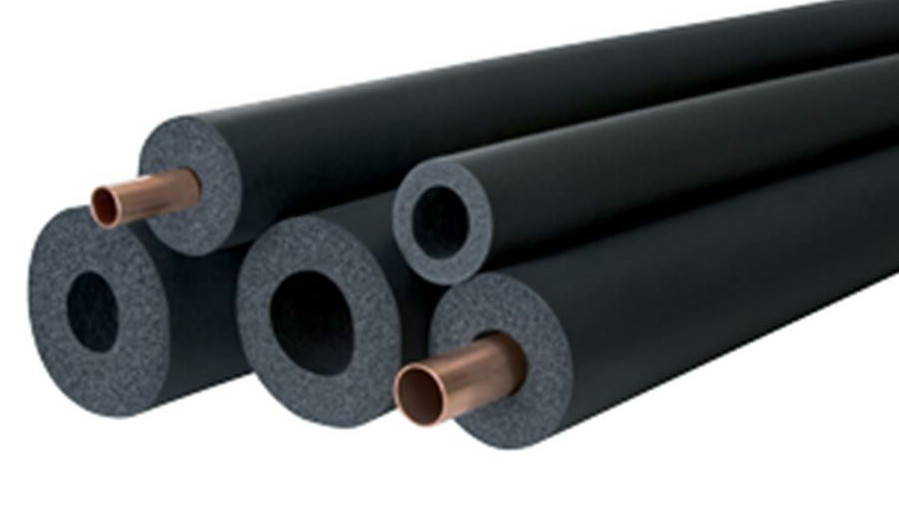 I ordered an HVAC installation, but the company did not insulate about 5-6 inches from the outdoor unit. Is this normal or should I make an appointment with the contractor?

The point is that the installers leave a small open section of line to change the pressure with an electric pressure gauge. Five or six inches is certainly a bit much, but I don't think it's critical.